JORBA: Director
JORBA.ORG
Hey fuggas, just dropping in to say hey and throw a few pics down. I am out in Petaluma for training for a month, then off to Tahoe for vacation. All I have with me is the road bike, and the rides have been epic. I have logged well over 400 miles in two weeks, hoping to hit 1k for the month. The hills are humbling and the weather is really amazing. It has rained once, the rest of the time it has been 50's in the morn/eve and 70-80's in the mid day. Perfect riding temps.
Nocasio reservoir, I pass this on my 50 mile loop:
The base at sunrise, I see this when walking to class or to the pool (outdoor pool!) to swim in the a.m.:
Bodega Head, we did a team walk out there and it is the destination on one of my out and back 40 mile loops. (Nice after class distance)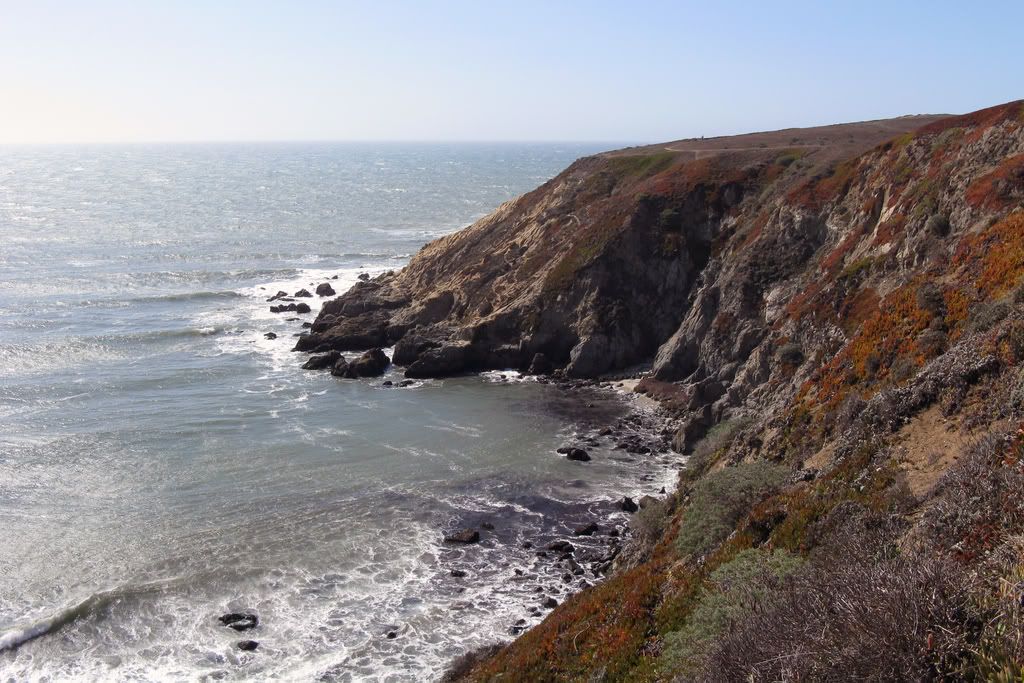 Kind of cool sight on the walk:
It has been really dry here, no joke:
More pics when I get out of class or something. See you all soon!