Fred (AoN) and I hit up 6-Mile this Evening for a little frolicking in the snow. Go
HERE
for Fred's ride data.
Fred announces that he is ready to roll.
I'm just thankful I found someone willing to ride.
There was 2-3 inches of snow on the ground. Just right for making things interesting without being too deep. The snow changed to Frz Rain during the ride.
Just a couple kids playin in the snow. I was trying to catch snowflakes. :hmmm:
Fred wasn't feelin the love on the way back. He dug deep into his suitcase of courage to make it back to the car.
He had just enough energy to make himself an angel in the lot once the ride was complete.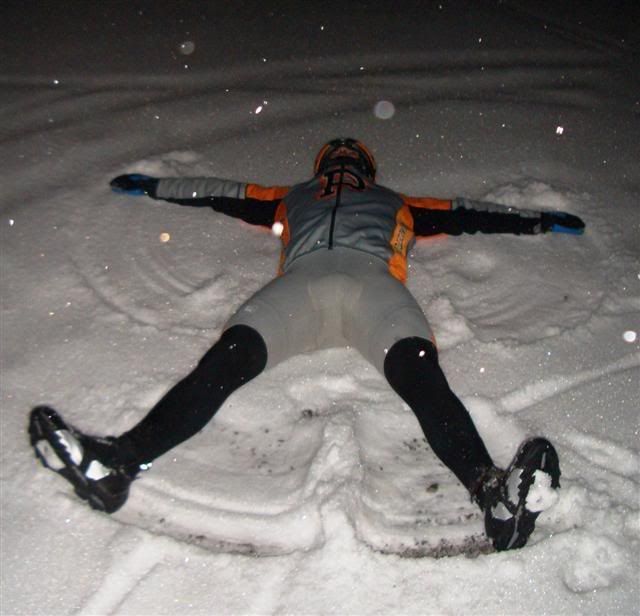 Of course, a meal at Le Casa De Tortilla was required afterwards.