Road Wheels, Pedals, Trainer, Tires, etc. (Pics) Gotta make room for school books.
In an effort to raise funds for books this semester, I'm getting rid of a few extras I have laying around. I can meet up at Allaire or Rutgers in New Brunswick. I will have pics up very soon. PM me if you are interested in anything.
Minoura Inter Rim magnetic trainer (used) $100
Generic stainless steel skewers (used) $5
Specialized Globe seat (never ridden) $15
Generic platform pedals w/ removable pins (pins have almost no wear) $20
Minoura blue aluminum bottle cage (used) $3
Specialized 26 x 2.3 Enduro tires w/ folding bead (One ride on them) $50 pair
SOLD
Shimano DX platform pedals w/ removable pins. (Rather scratched up from downhill use, but still a good pedal.) $30
Shimano SPD 520 pedal (Aesthetically beaten up but function perfectly) $20
Specialized Resolution 2.1 tire (One ride) $15
Aksium Race Road Wheelset. (Bladed, straight pull aluminum spoke. 500 miles on them. Super stiff. Great Shape, they're bombproof and roll fast. Includes Shimano wheel bags.) $175
Specialized S Works All Conditions 700 x 23 tires. ( Includes Continental Race Lite tubes. 500 miles on them. Plenty of tread left. No big cuts- haven't gotten a flat) $50 pair/$30 with purchase of Aksium Wheelset.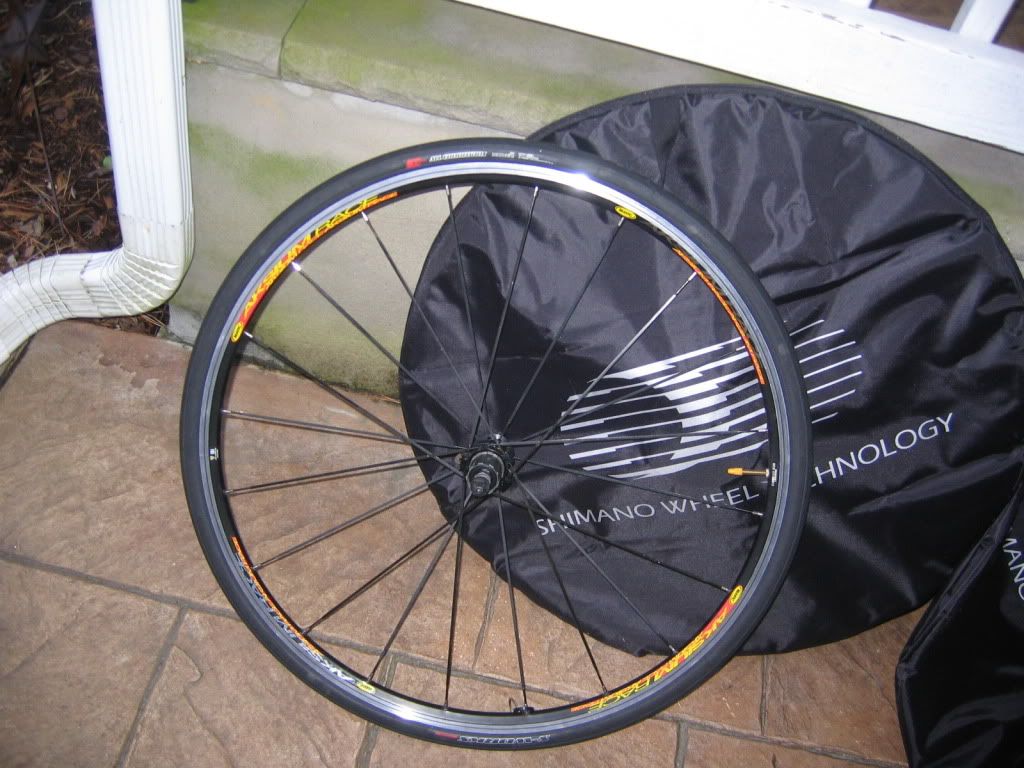 Thanks,
Jim
Last edited: