Fred and I arrived early at Allaire on New Year's Day. We were the fourth and fifth cars in the lot at 8am. 17 degrees with a brisk wind. A dusting of snow over the frozen ground. Conditions were damn good. 2.5 hours of riding. We were able to hit all those notoriously muddy areas with wild abandon.
We went over logs: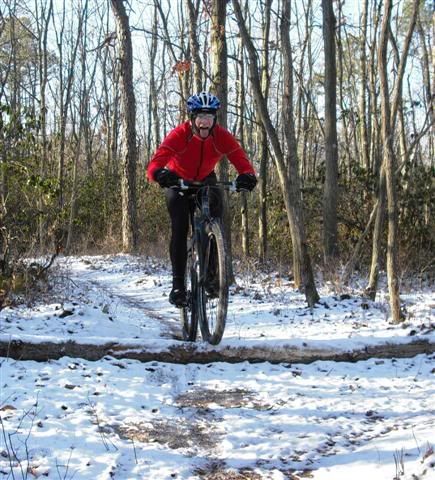 We went over bridges: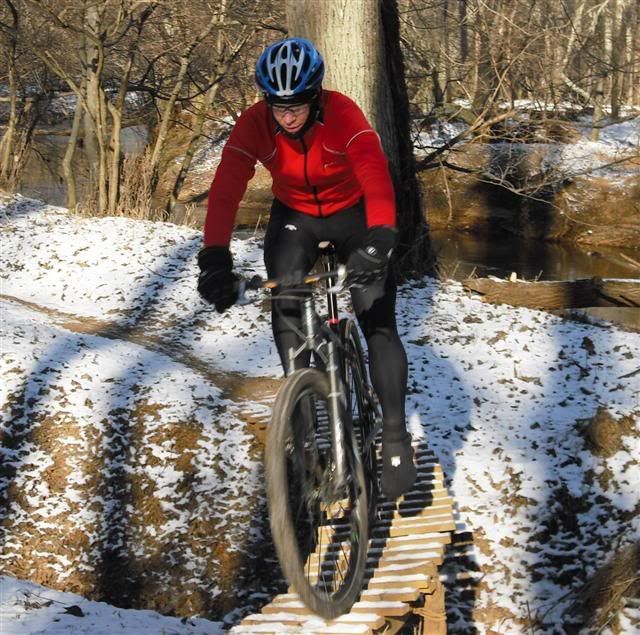 We had fun along the river: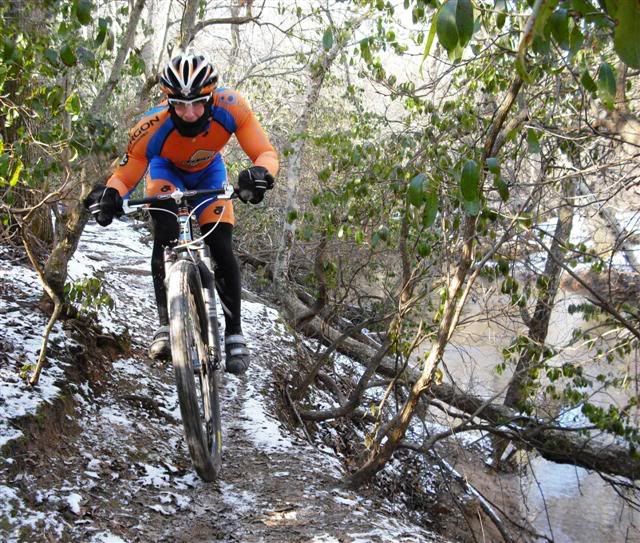 We had fun along the Parkway: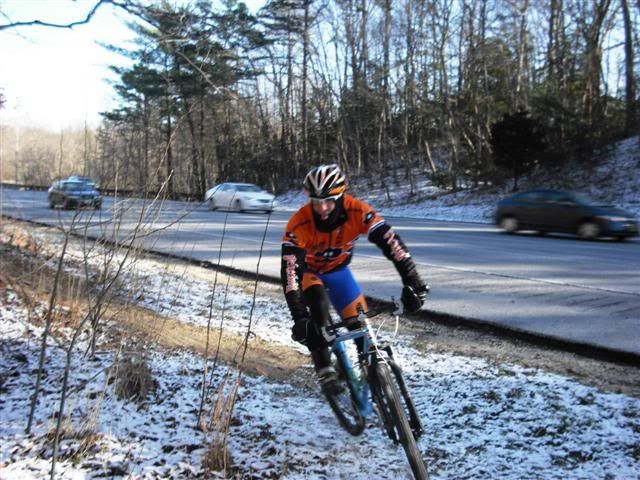 We met new friends from MTBNJ and had fun in the lot:
Happy New Year everyone!!!
Last edited: