ive seen a company that sells tables, stools ect... out of rims, cranks whatever... or if youve made something out of old/broke stuff...
LETS SEE IT!
for a while i was on a drop off kick, everywhere i went i was looking for stairs, walls whatever to drop off of,
to make a long story short, i broke the drop-outs off a marzocchi bomber, obviously the wheel buckeled in the fork twisting the rotor and stabbing a hole in the carbon dish but couldnt bring myself to throw the wheel away:cry: haha, so it sat til i thought of this, chop a lamp in half and a piece of lexan!
click the pic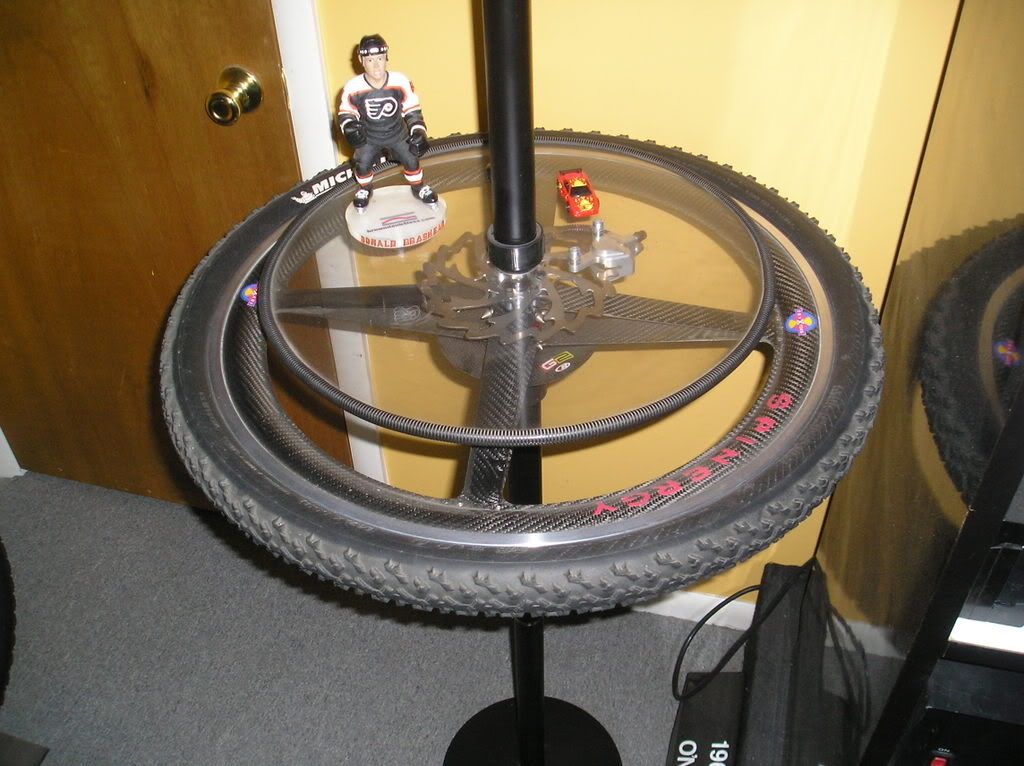 time to ride
an old hope rotor.