Fred and I met at the shop for a road ride today. As we waited for Rick (non-MTBNJ), I snapped some shots and teased the guys for having to work.
Team C_Puncher is making plans for the MASS Team Relay race next weekend.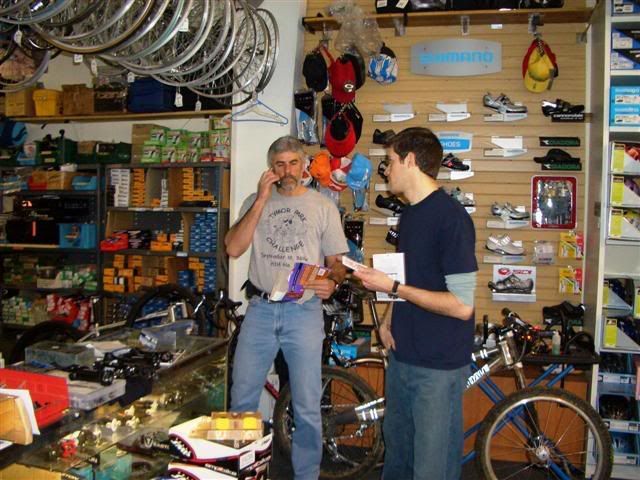 Jdog is single again so he took a weed-wacker to his face. Chris is trying to push the money down into the register so it doesn't hang out of the till. The shop was busy.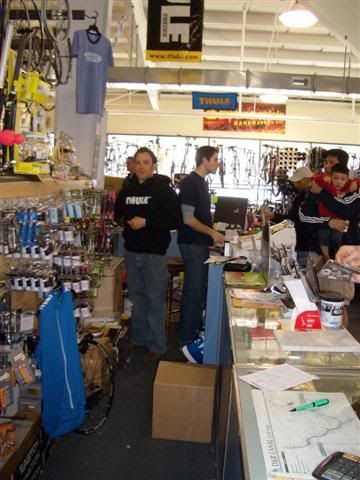 Meeting at Halter's for a road ride is not recommended. It's only accessible via Route 1. We managed to survive.
Here's a pic of Rick. We don't like him. He's not on MTBNJ.