So i finally got out a did some mountain unicycling today at chimney rock! all though the conditions would have made for a crummy mtb ride, the snow didn't make much of a difference for me while riding on one wheel.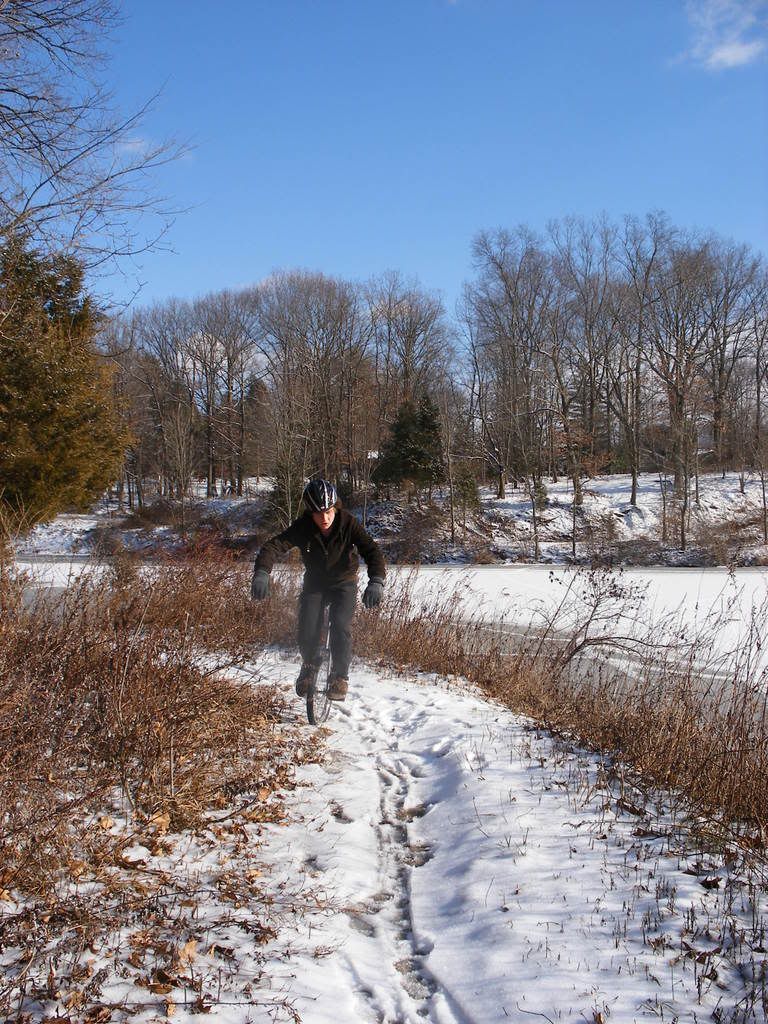 those are my invisible handlebars i'm holding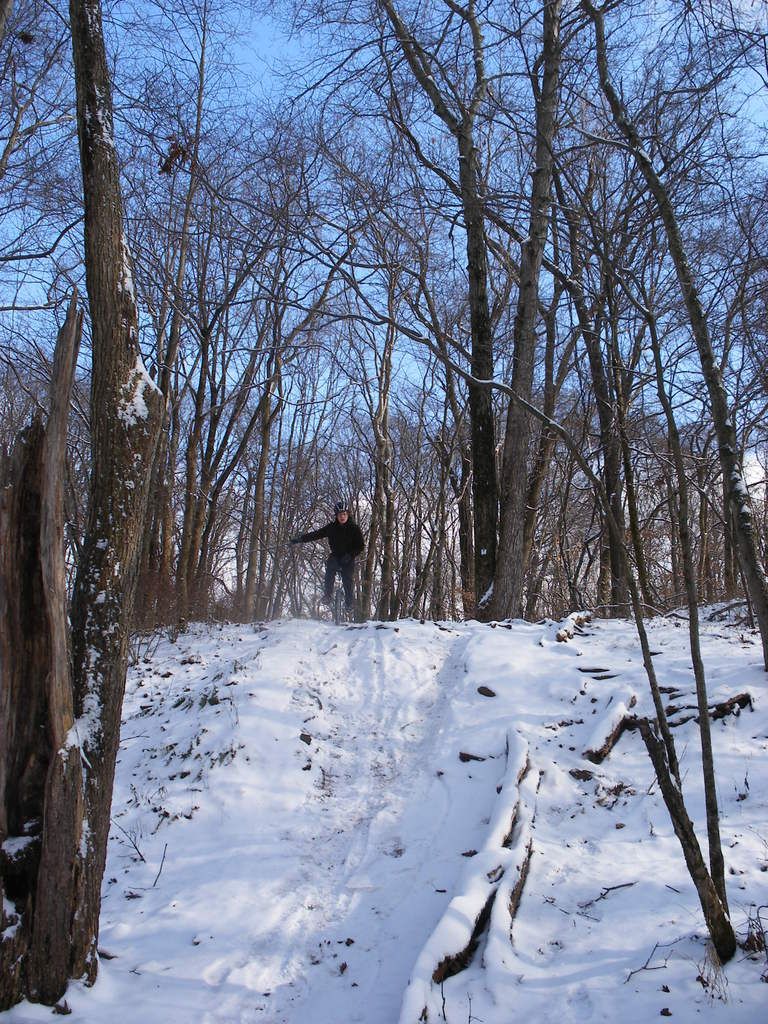 friggin scary
harder than it looks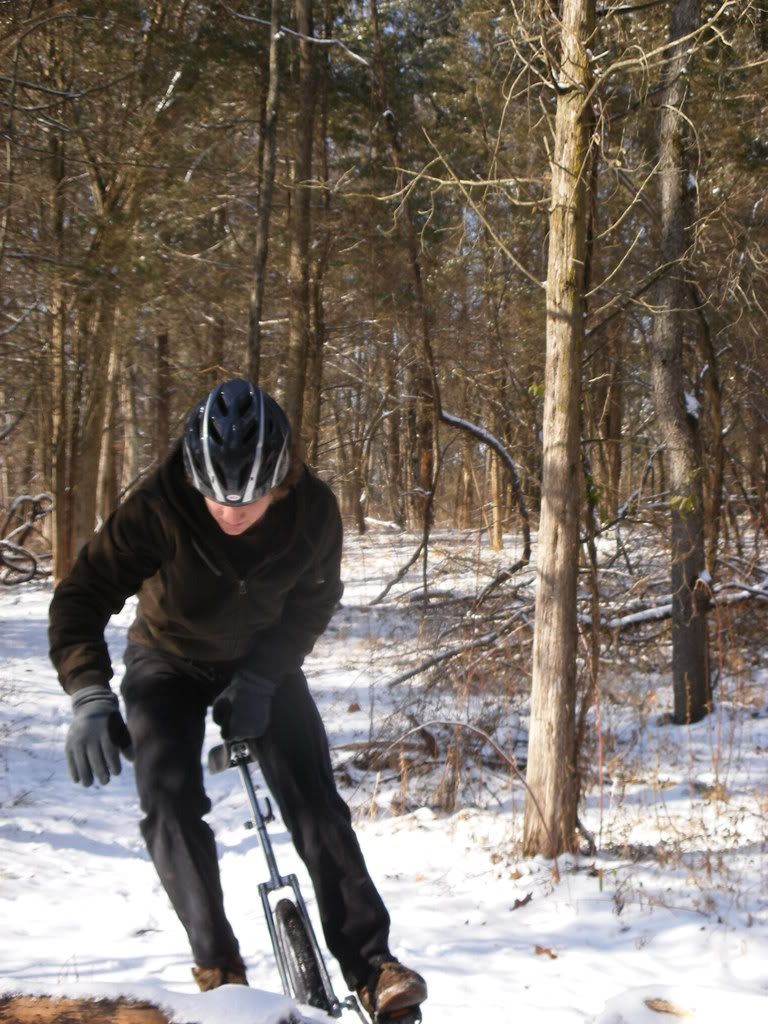 log pile!!! (no idea how i made it over)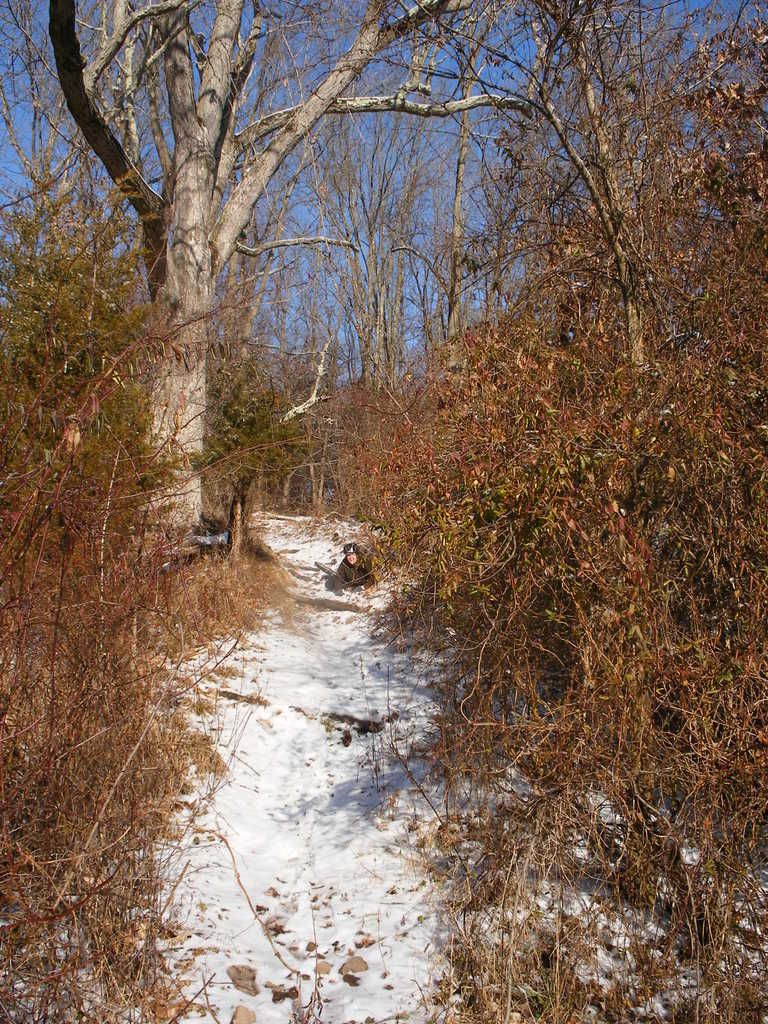 first try down this fall line... FACE PLANT!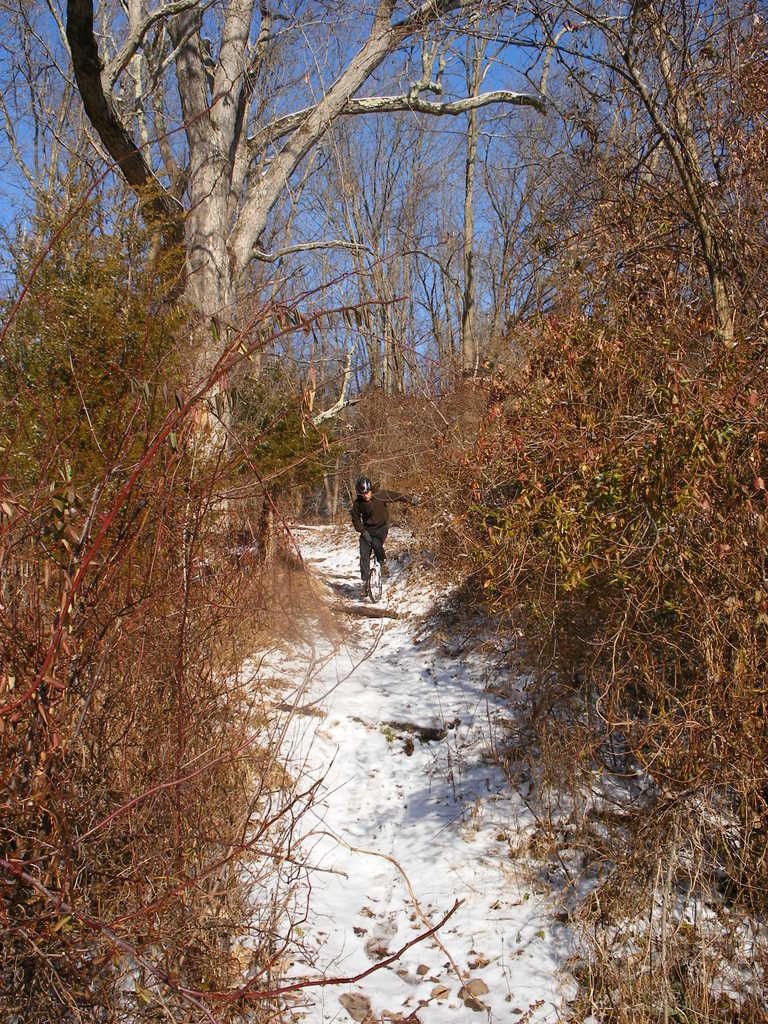 Getting better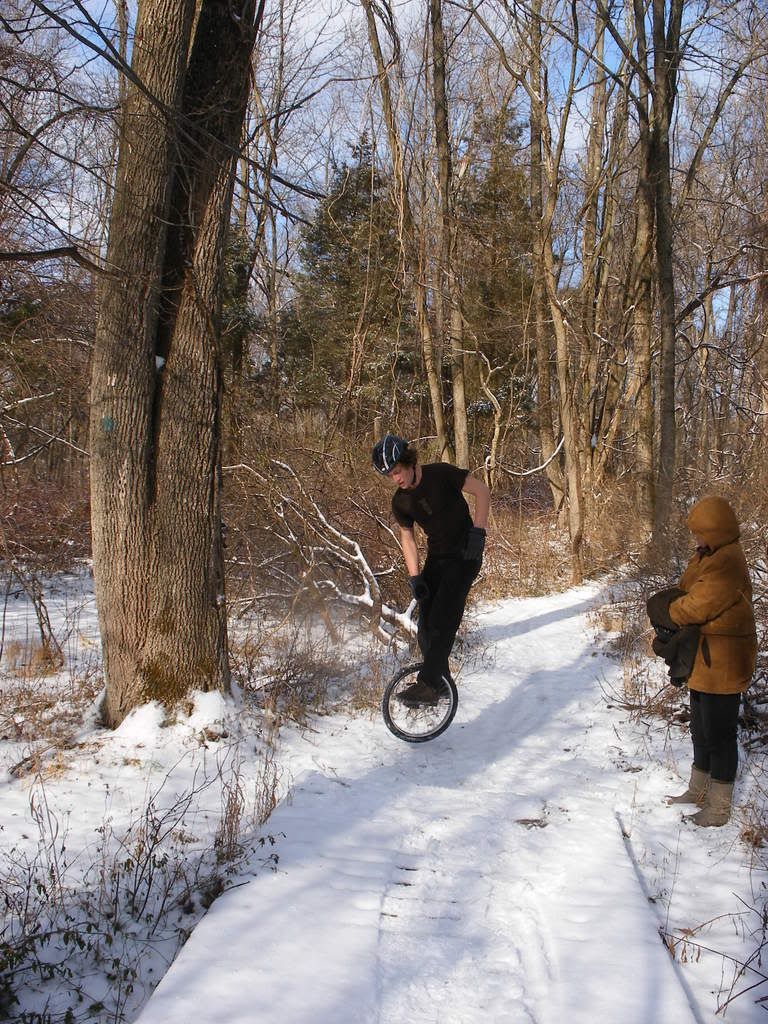 zomg, crazy air
after having lost interest in unicycles besides for the daily trip to get the mail, today was surprisingly a ton of fun! Every little trail feature's difficulty is exponentially increased on one wheel. i just wish i owned an actual mountain uni instead of a regular one.
Last edited: