well i finally paid off my bike and took her home last night. hopefully the trails will cooperate soon and ill be able to properly take it out for a maiden ride. heres a couple of crappy cell phone pics.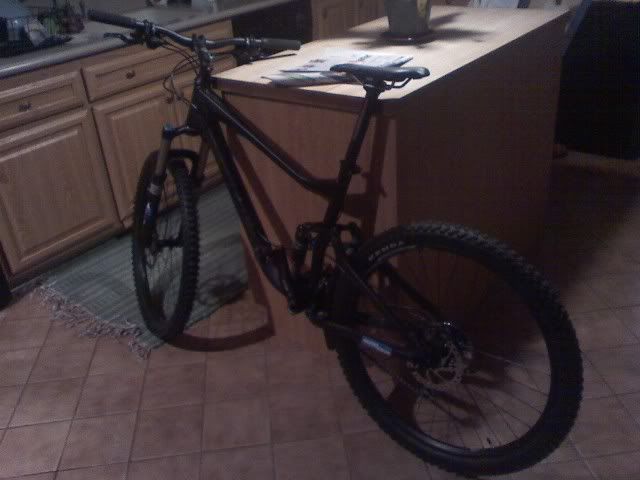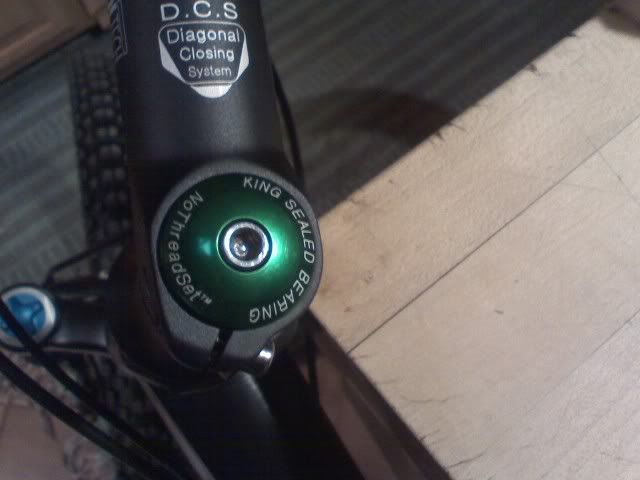 a nice clever addition added by jay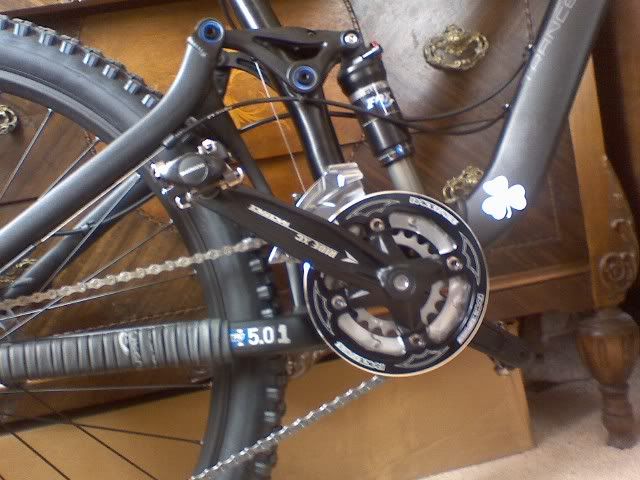 the "501" was another clever addition and the shamrock stickers are my doing.
again, SUPER big thanks to jay and the dudes at halters. thanks for the fitting and the pointers as well.