Illicit MTB Techniques Part Deux
There's only so much MTB'ing you can do with the Tripod Turn, after practing a couple of ratchet turns up at Jungle Habitat, it's time to expand my MTB knowle-base regarding the Manual (Coasting Wheelie, aka "Manual" )
I first heard of this term in Dirt Magazine Video "MTB Fundamentals: The Mountain Bike Technique Video"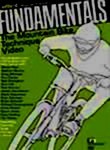 , I really didn't understand what they were saying, but what they were doing looked way cool.
Do you use the "Manual" as part of your MTB tool-kit?
What Trails, intances in jersey are ideal for the "Manual". I frequent ringwood, but I'm afraid all those rocks would not be friendly to Manual. I'm fixing to check out Lewis Morris soon. Wouldn't that be cool, for Macman lay-off the dabs/tripod turns and do a Manual in an actual MTB race.
http://www.humankinetics.com/products/showexcerpt.cfm?excerpt_id=3805

Mastering Mountain Bike Skills

Brian Lopes, Lee McCormack

Coasting Wheelie, aka "Manual"

When you're coasting downhill or on flat ground, this is the best way to get your front wheel over trouble. You'd be amazed at what your rear wheel can roll over after your front is already clear, especially with suspension. Remember to stay loose and keep your speed reasonable.

GET YOUR WHEEL OFF THE GROUND

Start in a neutral position, arms and legs slightly bent, weight centered.

Crouch down and forward. Bring your chest close to your handlebars.

All of a sudden, with great vigor, push your torso upward and backward. Straighten your arms all the way. Straighten your legs a bit and push your hips backward and your pedals forward. Imagine your body rotating back over the contact patch of your rear tire.

Let your body continue to rotate up and back. When your arms straighten, your body's momentum will pull the front end up. (This way, you lift the bike with the mass of your body rather than your puny little arms.) The farther back you go, the closer your center of gravity gets to your rear tire's contact patch, and the longer you can keep your wheel up. Don't go too far, though, or you'll "loop out," which means "fall on your bum."