Shimano XTR M970 Rings
*wheelset gone*
Brand new never used Shimano XTR M970 chainrings. These came stock on M970 cranks and I decided to use a different ringset to suit my needs.
Inner 22T
Middle 32T
Outer 44T
Save big and buy the complete 22-32-44T set for $169 with free shipping - much cheaper than mail order sells them:
http://www.jensonusa.com/store/product/CG311A00-Shimano+Xtr+M970+Chainring.aspx
You can also pick them up if you like (central NJ area). Paypal only for shipped items.
Check out my perfect feedback record:
http://feedback.ebay.com/ws/eBayISAPI.dll?ViewFeedback&userid=topiparrot&ssPageName=STRK:ME:UFS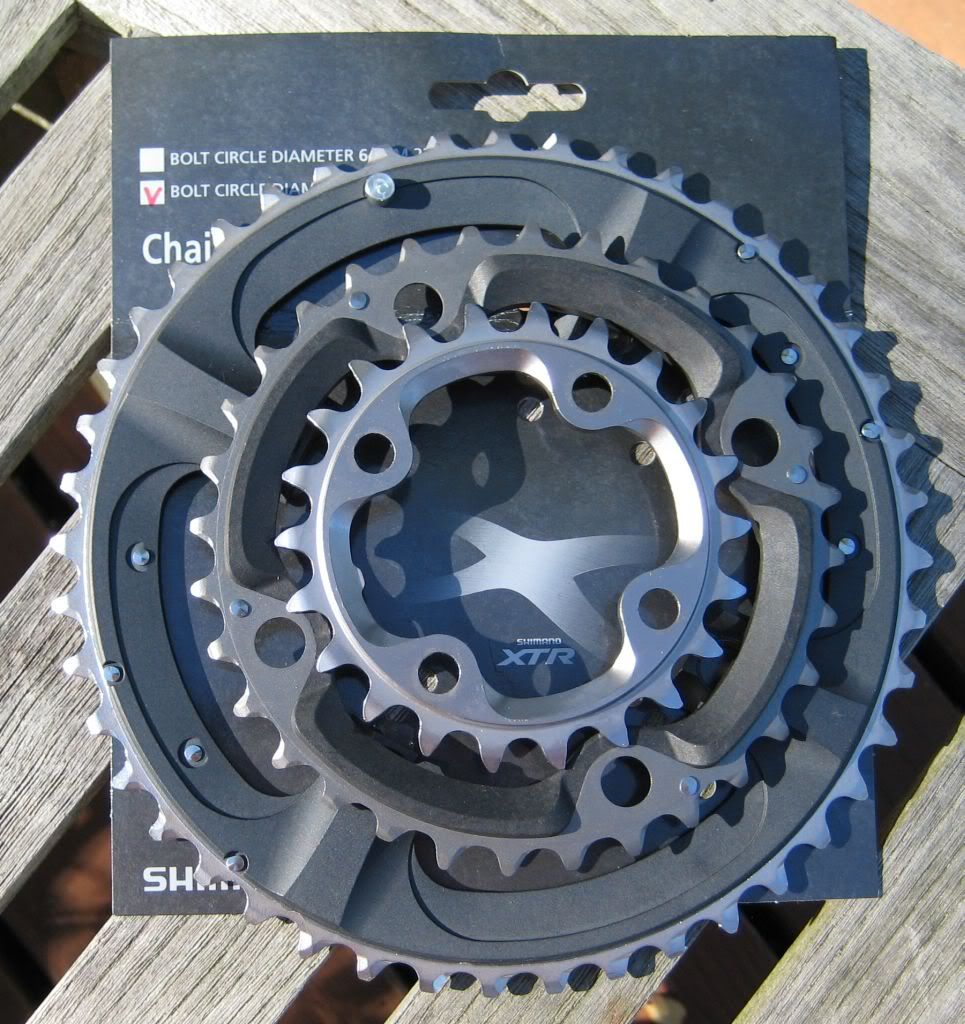 Last edited: