This month begins my fifth year of working with a great group of gals on a very special ride. Some have been with me from the start, like Molly, who showed up on the first day back in 2008 when we sat in the safety of her car and chatted about my plan for a ride series for women while 35mph gusts rocked us back and forth. It was certainly a wise choice not to ride that day. Since then we've seen women from many backgrounds with all kinds of goals develop into better riders, athletes and friends. From the novice like Shallini, who would literally fall over every time she stopped(she came to us not knowing how to clip out) to Miriam(who qualified and competed in Sprint Triathalon Nationals last year), each has grown incredibly. We help girls and the occasional odd guy(some odder than others
) develop into solid, skilled, confident cyclists.
Miriam(right) came to us as a gear masher with a super low cadence and though she was a tough egg to crack, she learned how to spin and practiced chasing down the competition with us.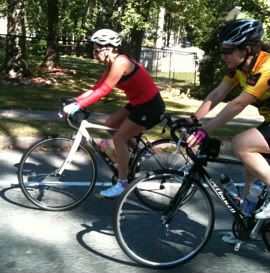 We ride the road at least twice a week with additional pick-up rides when desired and hit the trails a few times a month with those that are game for it.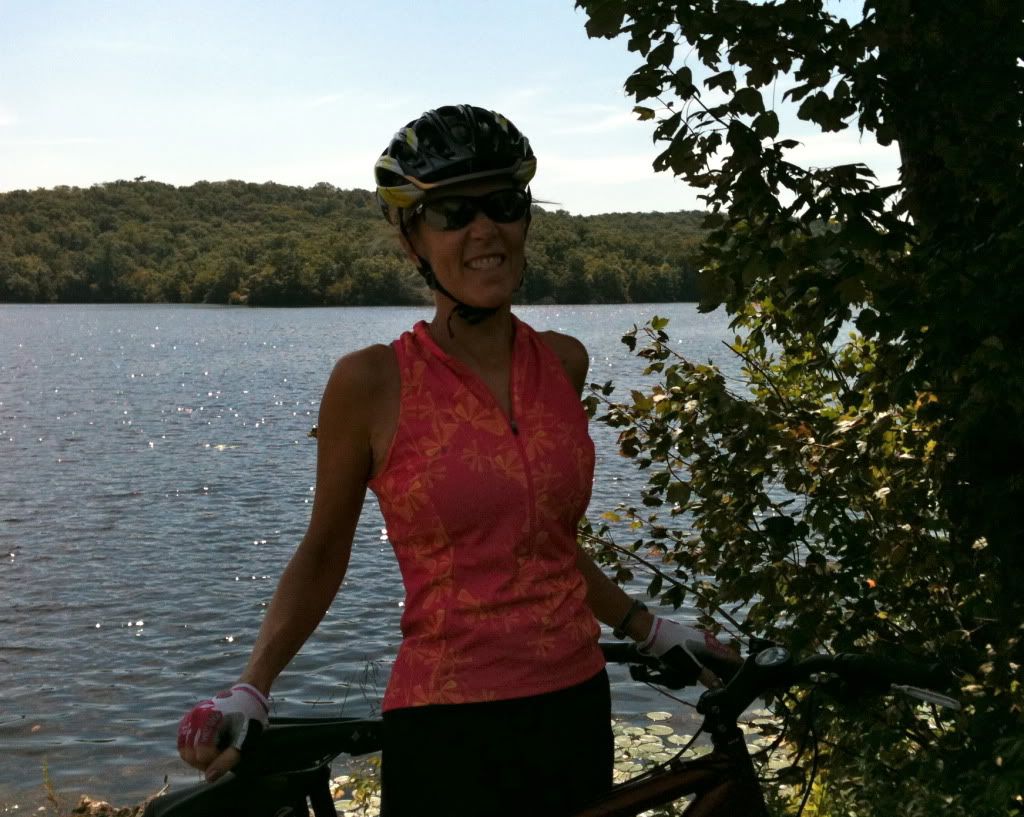 We've helped quite a few figure out all that complex cycling equipment.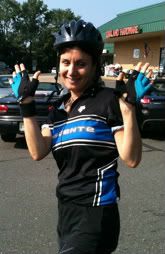 We've even taught some of the weekly manicure crowd how to get dirty and appreciate it.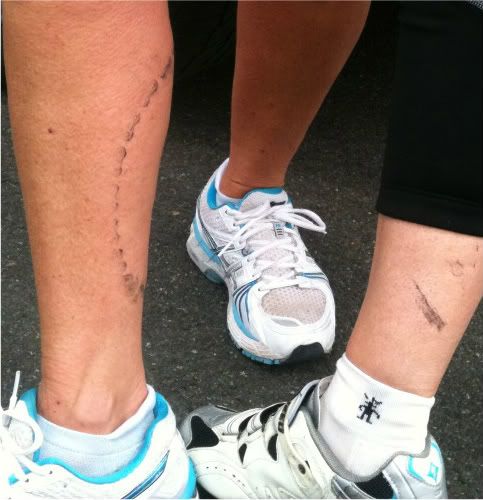 All while taking time to appreciate the little things.
Since we always live by the mantra that girls just gotta have fun.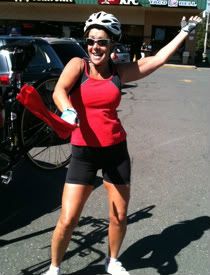 We do charity events under our team name where we push the party beyond the weekly 2 1/2 hr hides and really have a blast. We're registered for the 170-200 mile
MS Coast the Coast
on May 19-20 and the Great Country Ride on September 22-23. Both rides are open to new team members if you'd like to join in the fun.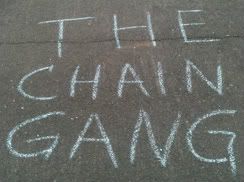 It's a sisterhood that is always open to new friends.
Molly(right) is our resident Queen of the Hills and Joanne(left) is a triathlete who is also the mayor of a rather nice Bergen County town. (Where else can you boast riding with the Mayor?)
We are part of
btcnj.com
and you can come try us out for a couple of rides. If you like our ride and join the btcnj, you'll gain access to the many, many more group rides of all kinds that they offer. If you'd like to give it a try and ride with us you can pm me for details and my cell # or just join us in the
Pedal Sports
lot at 9:45am on Mondays for a more relaxed ride or Wednesdays at 9:45am for a more spirited and competitive ride. We'll be starting Sunday mornings for triathletes in a week or so and watch for new rides leaving from the
Madison Bicycle Shop
that will expand on the Oakland group and even offer more formal opportunities including more riding on dirt.
Don't be shy, Ladies, come have fun.
Happy cycling!
Last edited: