Pains me to do this but it's time. I bought this back when I first started riding and hated climbing. Figured my future lay in gravity games...but things have evolved. So.
It's a totally serviceable and complete bike. Has X7 drivetrain, E13 guide, Hayes 9 brakes, marzocchi bomber fork which looks pristine, Mavic rims, etc. Fairly standard DH setup and much of it looks stock. The only issue I know of is the shock mounting holes are slightly elongated but the prior owner shimmed them up. I've never ridden it except around the yard so no idea how it does DH. These bikes do seem to have a good reputation and it'd make a great first DH bike or a spare. A few times out and it would pay for itself in rental costs.
I paid $500 for it a year ago and it's sat in my basement. Needs to move. I am
very, super, extremely
flexible on price. Make me an offer! This is a big, burly, badass bike, designed to take a beating and laugh. Actually it's been a real troublemaker lately, calling the trail bikes punks, staying out late, sneaking in booze.
And I think it's bowed the rafter it hangs on.:cry:
I have spare tubes, RD hangers, and a rear spring to go with.
It's listed as a Large but fits me at 5'10" fine.
Buy me!!!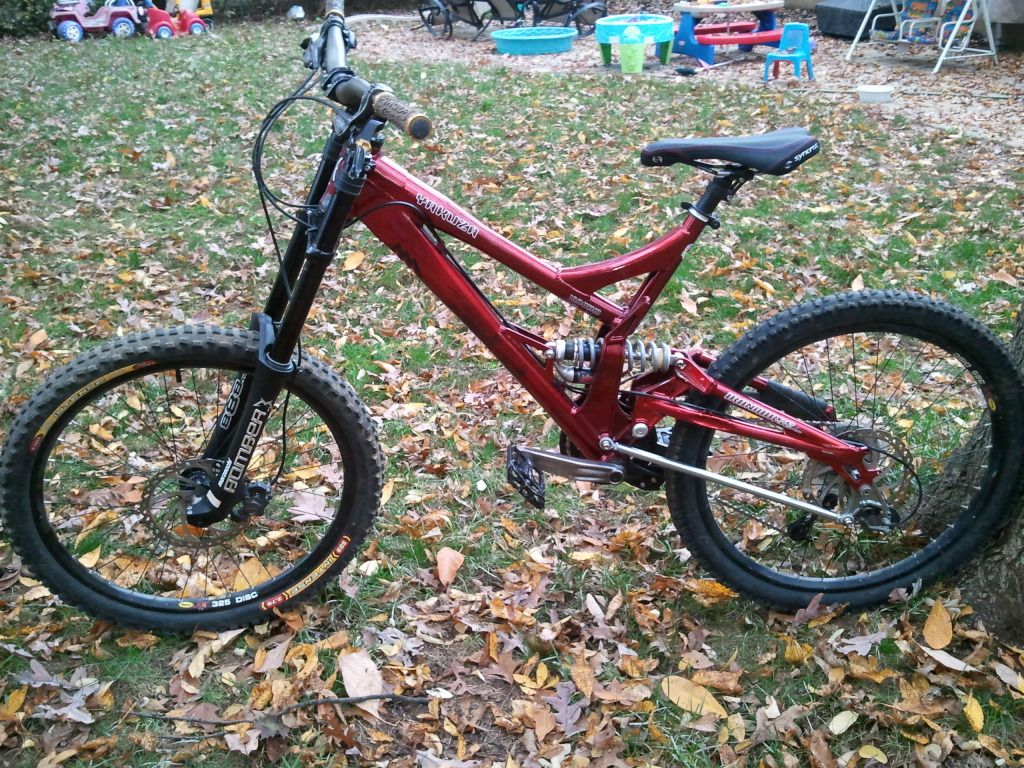 Last edited: